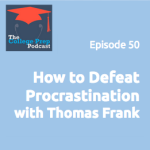 In 2016 the SAT will roll out major changes to the structure and content of their college placement tests.
Do these changes affect you? Megan breaks down how the new SAT is going to be different from the old one, as well as how it compares to the ACT. Specifically, we break down:
How and why the new test will be going back to the 1600 scale
It's change to a two-part test including only verbal and math
The odd changes in the length of time of the new test including a longer PSAT and a (potentially) shorter SAT
The change in penalty for wrong answers (now there will be no penalty!)
The shift from providing 5 to 4 choices for multiple choice questions
The subtle changes in the reading section, including no more sentence completion, the shift in the content of the passages, the inclusion of chart interpretation, and more
The big shift in how the new SAT will assess writing
The addition of a no calculator section and the addition of trigonometry question
the question of how colleges will interpret these new scores in terms of admission criteria
and more!
Podcast: Play in new window | Download
Subscribe: Apple Podcasts | RSS