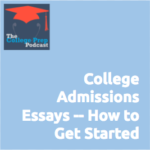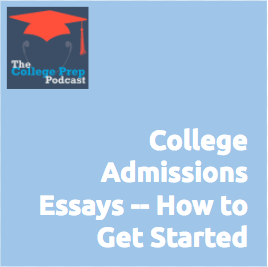 Summer is a great time to get started on college admissions essays. However, many students start their writing in the wrong order!
Megan breaks down exactly what to do to set yourself up to write essays that contribute to a well rounded application to college.
Tune in to the episode to get details about the following advice:
Where to access the questions about which you'll need to write essays
Why it's important to always write the "optional" essays too
How to first map out a strategic approach to you entire application
What it means to "work backwards" in deciding what topic to write about
How to be yourself in your writing, and
What it means to write a "Frankenstein essay" and how NOT to do this.
Megan also has a short course that will guide you deeper into writing your admissions essay for more about this, visit www.collegeprepresults.com
Podcast: Play in new window | Download
Subscribe: Apple Podcasts | Android | RSS