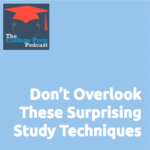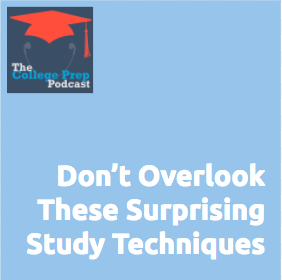 Sometimes small study tweaks can make a difference.
In this episode, Gretchen outlines seven small study techniques that can are easy to integrate into your homework time, and can help you be better prepped for tests.
We're listing them here, though you'll want to tune in to understand exactly how to integrate them into your study routine. They are:
Take 3-minutes to quiz yourself before every assignment.
Don't use Google Translate to do your language homework, but do use it to assess yourself after you're done
Eliminate silly mistakes on math tests by doing a "speed practice" when doing homework
Check your homework every night using www.slader.com
Use blue tape to put flashcards up around your house, so that you can study when you're walking to and from different rooms
Draw a picture next to information that you're having trouble remembering
Make a quizzable study tool before each chapter test and save those tools for the final.
Podcast: Play in new window | Download
Subscribe: RSS