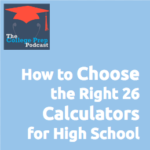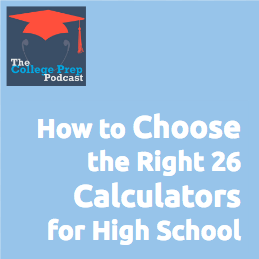 Having the right calculator can effect your math scores on the ACT and SAT, yet too many students have the wrong calculator with them.
Megan walks you through how to get the right calculator ahead of time.
Tune in to explore:
Common mistakes students make when choosing calcultors
Whether you need to purchase an expensive calculator, or whether cheaper versions will do
What the requirements are for ACT and SAT approved calculators
Whether to buy or rent your calculators,
And more!
If you'd like some extra reading, here are the calculator policies for the ACT and the SAT.
Podcast: Play in new window | Download
Subscribe: RSS