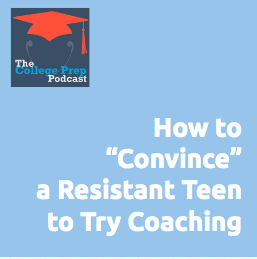 Parents: What if you know your teen needs coaching, but they simply aren't interested? Gretchen gives you some pointers for how to get them ready to accept the idea of getting academic support.
Specifically, she shares tips for how to:
Introduce the idea of coaching to your student in the first place
Ways to research and meet a coach without yet committing to getting coaching
How to help your teen see "what's in it for them"
What not to say to your teen about coaching
If you'd like to take a look at some of Gretchen's licensed Anti-Boring Approach coaches, check out this link with your student.
Podcast: Play in new window | Download
Subscribe: Apple Podcasts | Android | RSS