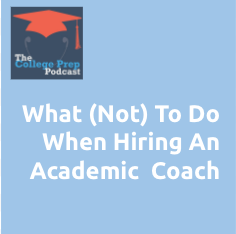 There is more and more demand for academic coaches!
If you are a family considering whether to hire one, listen in to this discussion about how to find the right one… and how to set your student up for success.
In this episode, Gretchen engages in conversation with five Anti-Boring Approach Trained Coaches in her community about their best and worst experiences with families considering academic coaching services.
It's an invaluable listen for families who want to encourage the right coach to say "yes" to working with their kiddos.
If you would like to work with one of these coaches, check this link.
Podcast: Play in new window | Download
Subscribe: Apple Podcasts | RSS