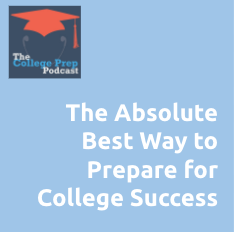 If you want to prepare your student to get in the perfect college for them, there really is a clear front runner that you absolutely should be paying attention to.
In this episode, Megan breaks down the importance of making sure your core academics are as strong as possible. We cover:
the two criteria for "success": (1) getting INTO college and (2) graduating FROM college
why a strong performance in core academic courses is so crucial
the subjects you should focus on
the academic skills you should focus on
the role electives and activities do (and don't!) play in college admissions,
and more.
Podcast: Play in new window | Download
Subscribe: Apple Podcasts | Android | RSS