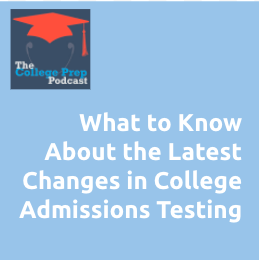 If it seems like there are changes every few months in colleges admissions testing, there are!
Megan walks us through the latest shifts, and gives advice for families who are transitioning their students to college in the next few years. She discusses:
essay requirements for the SAT and ACT
how many times you can take the ACT to get the score you want
whether or not to take subject tests
and more!
Podcast: Play in new window | Download
Subscribe: Apple Podcasts | RSS