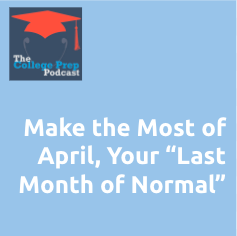 The end of the school year presents challenges: exams, prom, award ceremonies, and all the unique challenges that come with it.
That means April is really our last month of normal– the last month for students to dig into their routines, work to improve habits, and put themselves on a solid footing heading into the end of year business.
Gretchen outlines strategies to maximize this "normal" time, including tips for students, educators and academic coaches building their own businesses.
Podcast: Play in new window | Download
Subscribe: Apple Podcasts | RSS