Announcing the winners of the
Podcast Launch Contest!
Thanks so much to everyone who entered our Podcast Launch Contest! Congratulations to the listeners who won the following prizes:
12-Month SAT Success Online Prep Program ($795 value) — won by Irene N
5-Month Best Semester Ever Program ($695 value) — won by Alisha D.
16 GB iPad Mini ($300 value) — won by Dawn P.
Amazon gift card ($50 value) — won by Ramesh D.
Starbucks gift card ($50 value) — won by Jessica C.H.
Amazing Grades:  101 Best Ways to Improve Your Grades Faster – 10 copies available ($24.97 value) — won by Carrie O., Tammy, Edmond, John, Lesa, Shaelyn N., Jennine D., Eryn K., Maya Y., and Elle W.
Here is what our listeners did to enter the contest:
Step 1:

 Subscribe to The College Prep Podcast on iTunes
Think of podcasts as internet radio – they are free shows available to you at anytime.  Subscribing to a show is like setting your favorite show to record so new episodes will automatically load on your computer or mobile device.
If you want to listen on your computer use this link to view The College Prep Podcast on iTunes.
Or from your mobile device, open iTunes or use your Podcast app: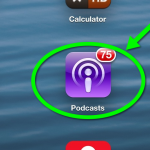 Locate the program.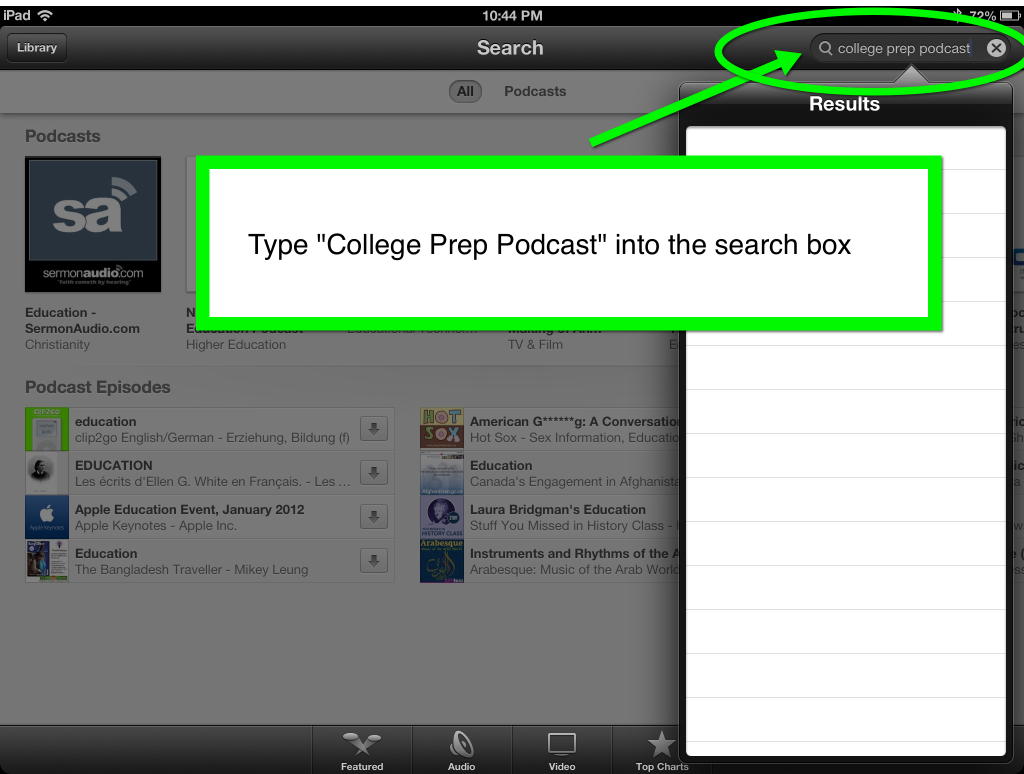 Subscribe!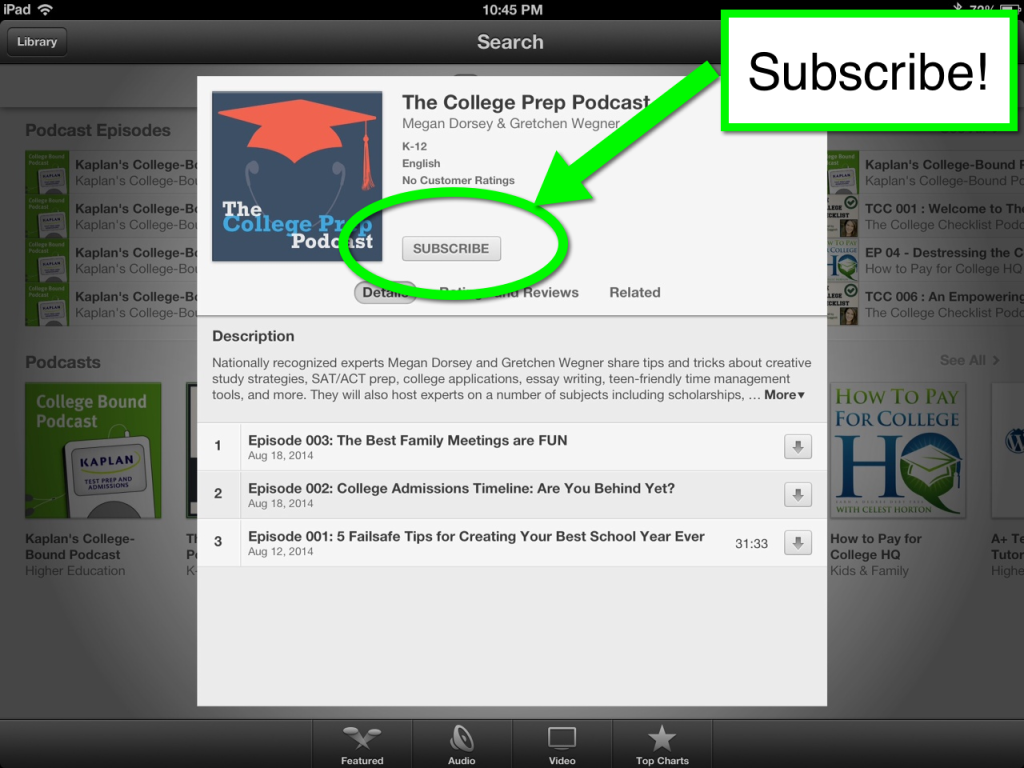 Step 2:

 Rate & Review
Submit a positive review to help others find this free resource. To complete this step you must give us a star rating AND write a review.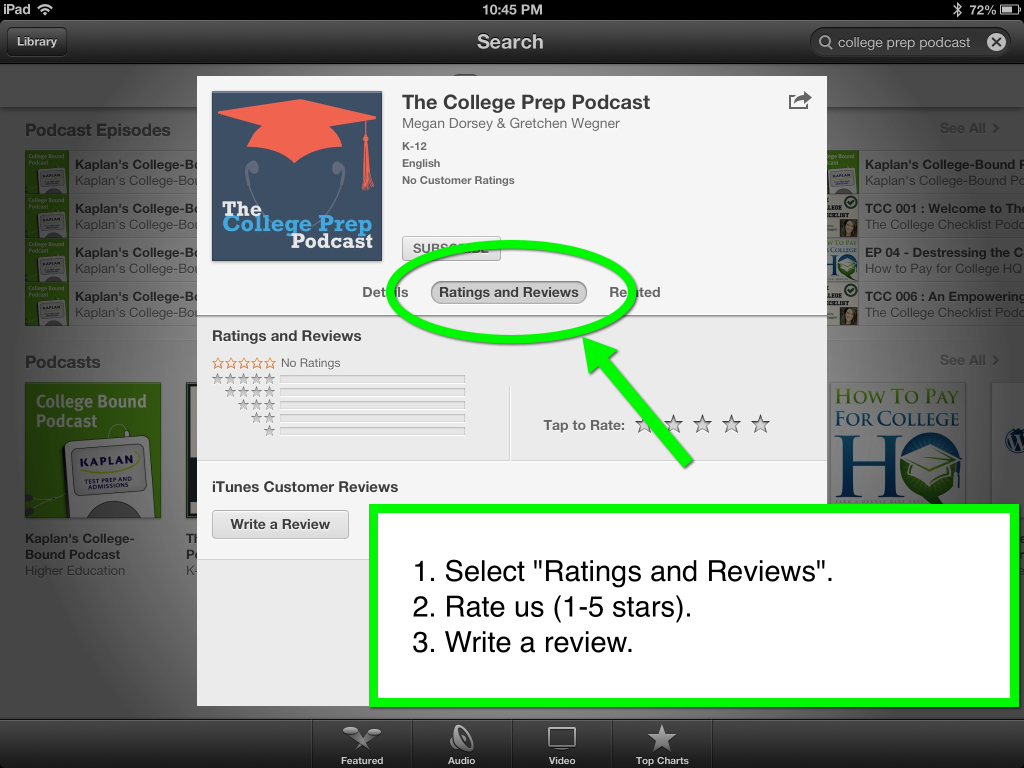 Step 3:

Leave a Comment Below
We want to hear from you.
Tell us what you would like to hear on the show by suggesting a topic, OR
Ask a question related to college admissions, study skills, or more! We will answer your question in one of our Q&A shows, OR
Tell us a story about the hardest class you ever took, and how you survived it. We want to hear!
Share our podcast (and this contest) with your friends! 
Please note: Winners will be drawn after October 31. The contest deadline will be extended in the event that there are fewer than 50 entries. Contest is open to residents of the US and Canada.  All ages may enter, winners under 18 will have prizes sent to their parents.