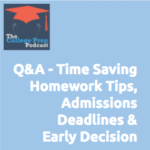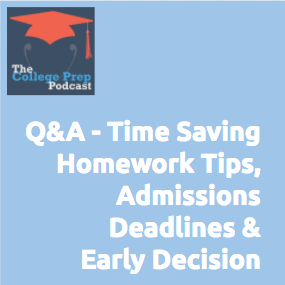 You've got questions, and we've got answers!
On today's Q&A show, learn about how to make online textbook reading less time consuming, what to do once you've been accepted via early decision, and whether there's wiggle room to submit another ACT test after the admissions deadline.
Here are the questions to which we responded:
My daughter applied to a couple of universities with Jan 1 admissions deadlines. We still don't think her ACT score is strong enough for some of these schools. Can she take the February ACT and send those scores? Will that help?
I am an online college student getting a business degree. How much time would you say someone should spend reading their textbook? Before doing their homework. Finding it really hard to read all of the chapters and get the homework done any ideas?
My son was accepted, early decision, at his top choice university. Yea!!! What do we need to do now?
Podcast: Play in new window | Download
Subscribe: RSS