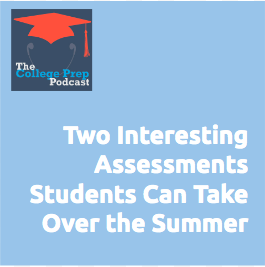 Got a little extra time this summer and looking for something interesting to do?
Gretchen recommends these two online assessments students can take to learn more about their brains and their career prospects.
First, Mindprint Learning is an interesting assessment tool that gives students information their executive functions and how they each learn. This is NOT learning styles, but more evidence-based cognitive profiles.
Second, You Science is an assessment tool that gives you more feedback about what kinds of careers students might be good at, including a lot of interesting information about what it's like to do that kind of work.
If you're looking for ways to engage students over the summer, you might try one or both of these! They certainly work well in tandem to boost many students' motivation.
Podcast: Play in new window | Download
Subscribe: Apple Podcasts | RSS