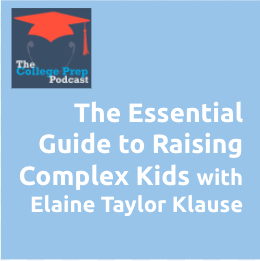 Parents, have you done an inventory recently of the way you talk about and to your kids? are you 100% sure it's shame and blame free?
Join Elaine Taylor Klause in this interview as we discuss her "coach approach" to parenting, as described in her new book: The Essential Guide to Raising Complex Kids.
Also, if you want to watch the full recording of this interview, it will be inside Gretchen's Anti-Boring Educators' Club through January 2021. Join us for only $25 (instead of $55) by using this link.
Elaine Taylor-Klaus is a change agent: a mother of 3 complex kids, a parent educator, a writer, a health care advocate, a community entrepreneur, a public speaker, a facilitator, and a compassionate listener. She is also a certified professional coach, providing support for families around the globe raising children with complex needs. The co-founder and CEO of ImpactADHD.com, a virtual training and coaching resource for parents of kids with ADHD and related challenges, Elaine is a writer for publications like Huffington Post, Attention and ADDitude magazines. A regular presenter at national conferences, such as CHADD (Children & Adults with ADD) and the LDA (Learning Disability Association of America), she serves on the national Board of Directors of CHADD, chairing the Membership committee. She also serves as an expert voice for parents as part of Pfizer's Making Moments education campaign.
Podcast: Play in new window | Download
Subscribe: Apple Podcasts | Android | RSS