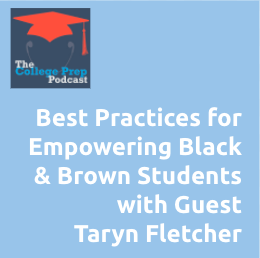 Today's podcast is a special interview with school leader, consultant and author Taryn Fletcher. She and Gretchen will be discussion Dr. Fletcher's new book In All Lanes: Action Steps for New Leaders to Empower Black and Brown Students, Rethink School, and Transform Behavior.
Although this book is technically written for school leaders, we'll be discussing Dr. Fletcher's best practices through the lens of academic coaching as well. Including questions like:
What does culturally relevant academic/EF/ADHD coaching look like?
What skillsets do coaches need — both white AND black and brown coaches — to help ensure that we are all supporting students in resisting white supremacy culture in schools, rather than upholding it?
Listen in as Gretchen and Dr. Fletcher discuss all this, and a lot more!
Podcast: Play in new window | Download
Subscribe: Apple Podcasts | Android | RSS