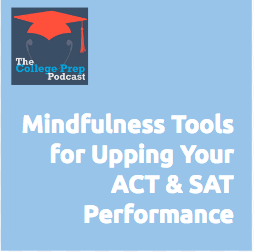 There's an important yet overlooked ingredient to performing your best on standardized tests!
In this episode, guest expert Logan Thompson details how to apply some simple tools from the world of mindfulness to turboboost ACT and SAT performance.
In a fun and wide-ranging conversation, they discuss:
How Logan began his journey with mindfulness
What mindfulness is and what it isn't
How Logan accidentally started teaching his test prep students tools for observing their own thoughts, and how it helped them
A powerful metaphor Logan uses to teach these tools to test prep students,
and more!
Check out Logan's book Beyond the Content here on Amazon. Feel free to access these sample mindfulness recordings at Logan's SoundCloud.
After earning his MBA from Vanderbilt University, Logan Thompson pursued his passion for mindfulness by moving to a meditation center, where he lived and practiced for over two years. He then began teaching test prep for Manhattan Prep, a unit of Kaplan Test Prep (he has a 99th percentile score on the SAT®, GMAT® and GRE®), where he still teaches. He is also an adjunct professor of mindfulness at Endicott College and a Master's student at Harvard University, studying Human Development and Psychology. Feel free to email Logan at LoganJThompson [at] Gmail [dot] com.

Podcast: Play in new window | Download
Subscribe: RSS