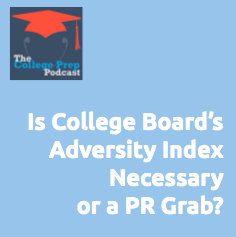 The College Board recently announced that each student will now be assigned an adversity index in addition to their SAT scores.
In this short summer podcast, Megan walks us through what the adversity index is and how she's been thinking about it.
If you'd like to read more about this index, check out this article too.

Podcast: Play in new window | Download
Subscribe: RSS