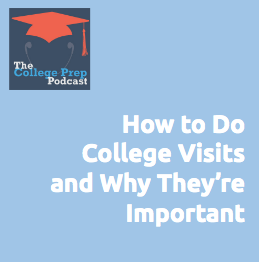 Visiting colleges is an important factor in deciding what school to go to!
Megan breaks down the who, what, when, where, why and how of planning and going on your college visits. Specifically she discusses:
why college visits are important and should be prioritized
when during your high school career to do college visits
who should go on those trips with the student
where to go (in other words, which colleges you should visit),
how to schedule your visits,
and more!
Podcast: Play in new window | Download
Subscribe: RSS