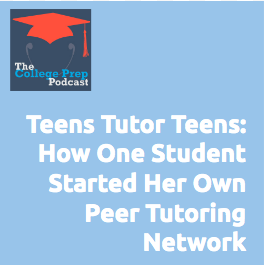 Peer tutoring is a super effective method for improving academic skills.
Meet Gabriela Nguena Jones, a teenager who started a nonprofit dedicated to teens tutoring teens. She chats with Megan and Gretchen about:
what prompted her to start a nonprofit when she was a sophomore in high school
where she got her work ethic and resilience from
what it's like being a college freshman this year during COVID
tips for apply to college
tips for being a great peer tutor
To find out more about Gabriels's nonprofit, visit her organization's website: www.teenstutorteens.com.
Podcast: Play in new window | Download
Subscribe: RSS